Dr. Gëzim Sejdiu left SDA. The profile below reflects the status at the point of his departure and is no longer updated.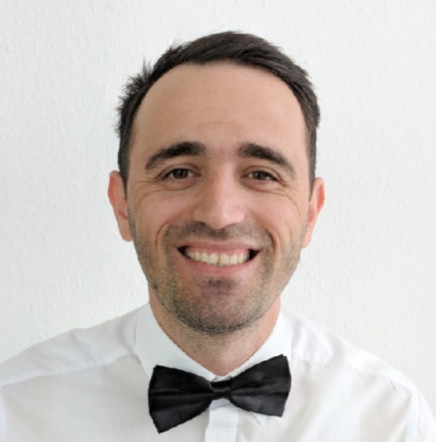 PhD Student
Computer Science Institute
University of Bonn
Profiles: Homepage, LinkedIn, Google Scholar, GitHub, Research Gate, Twitter
Room 1.068
Endenicher Allee 19a, 53115 Bonn
University of Bonn, Computer Science
sejdiu@cs.uni-bonn.de
Short CV
---
Gëzim Sejdiu is a PhD Student & Research Associate at the University of Bonn. Gëzim's research interest are in the area of Semantic Web, Big Data and Machine Learning. He is also interested in the area of distributed computing systems (Apache Spark, Apache Flink).
Research Interests
---
Big Data
Data Mining and Data Analysis
Semantic Web and Semantic Search
Machine Learning
Distributed Computing
Projects
---
Teaching
---
Courses 

 Lab "Distributed Big Data Analytics"  – (MA-INF 4223)
The goal is to provide experience and technical skills related to Big data processing tools like Flink and Spark, in addition, to make them acquainted with the functional programming style prevalent in concurrent and parallel programming for Big data.
(SoSe2019, WiSe2018/19, SoSe2018, WiSe2017/18, SoSe2017)

Supervision
Awards and Nominations
---
Best demonstration award at International Semantic Web Conference 2017.
I. Ermilov, J. Lehmann, 

G. Sejdiu

, L. Bühmann, P. Westphal, C. Stadler, S. Bin, N. Chakraborty, H. Petzka, M. Saleem, A. N. Ngonga, and H. Jabeen, "The Tale of Sansa Spark" in Proceedings of 16th International Semantic Web Conference, Poster & Demos, 2017. (Project Website, GitHub, Slides, Screencasts)
Presentations
---
Towards A Scalable Semantic-based Distributed Approach for SPARQL query evaluation @SEMANTiCS 2019, 9-12.09.2019 (slides)
DistLODStats: Distributed Computation of RDF Dataset Statistics @ISWC 2018, 8-12.10.2018 (slides)
The Tale of SANSA Spark :: SANSA-Notebooks: Developer friendly access to SANSA  @ISWC 2017, 21-25.10.2017 (slides, demo)
Distributed Knowledge Graph Processing in SANSA  @HPI Future SOC – Lab Day (Spring 2017), 25.04.2017 (video).
Workshops & Tutorials
---
Publications