Gaurav Maheshwari left SDA. The profile below reflects the status at the point of his departure and is no longer updated.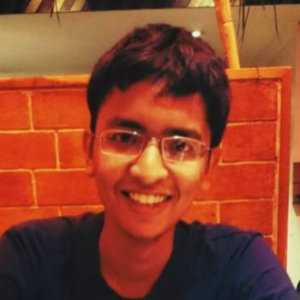 Short CV
---
Gaurav Maheshwari is a Research Engineer at the Enterprise Information System of the Fraunhofer IAIS Dresden.
Research Interests
---
Question Answering
Natural Language Processing
Semantic Web
Machine Learning
Publications
2019
2018
2017
How to Revert Question Answering on Knowledge Graphs Inproceedings
In: Proceedings of the ISWC 2017 Posters & Demonstrations and Industry Tracks co-located with 16th International Semantic Web Conference (ISWC 2017), Vienna, Austria, October 23rd - to - 25th, 2017, CEUR-WS.org, 2017.
2016
2013
Arithmetic Circuit Lower Bounds via MaxRank Inproceedings
In: Automata, Languages, and Programming - 40th International Colloquium, ICALP 2013, Riga, Latvia, July 8-12, 2013, Proceedings, Part I, pp. 661–672, Springer, 2013.
2012
2011
RNN Based Sampling Technique for Effective Active Learning Inproceedings
In: Machine Learning and Data Mining in Pattern Recognition, 7th International Conference, MLDM 2011, New York, USA, September/August 2011, Poster Proceedings, pp. 59–65, IBaI Publishing, 2011.