Dr. Christoph Lange left SDA. The profile below reflects the status at the point of his departure and is no longer updated.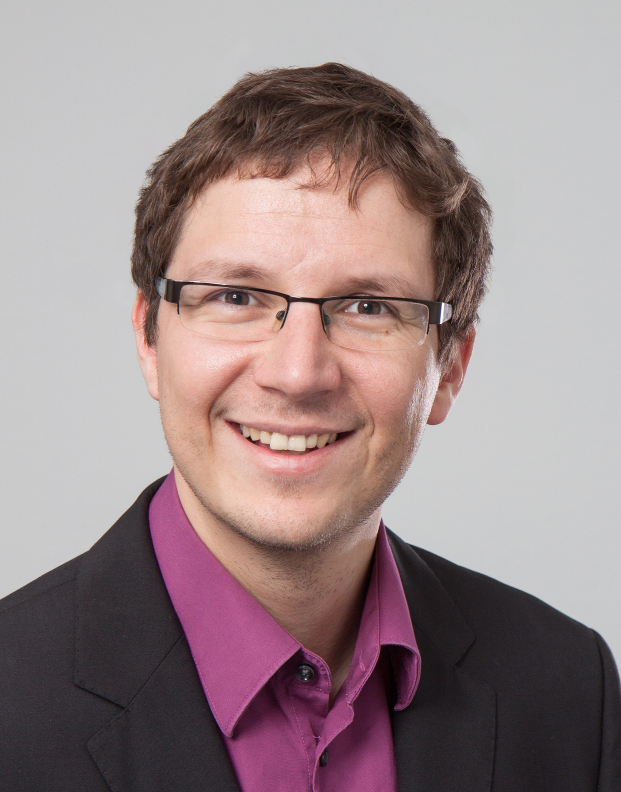 Short CV
---
Dr. Christoph Lange is a Senior Researcher & Head of the department at the Enterprise Information Systems of the Fraunhofer IAIS.
Research Interests
---
Vocabulary-based data integration in organizations,

Ontology engineering (including formal logic),

scholarly communication/research infrastructures
Projects
---
OpenAIRE

OSCOSS,

SlideWiki

LiDaKrA

Industrial Data Space

SeReCo

Industry funding: Schaeffler, Telekom, Bayer, Professional trainings (Schulungen)
Teaching
---
Semantic Data Web Technologies (every winter semester)
Publications
2018
Synthesizing Knowledge Graphs from Web Sources with the MINTE+ Framework Inproceedings
ISWC 2018, 2018.
2017
TurtleEditor 2.0: A Synchronized Graphical and Text Editor for RDF Vocabularies Inproceedings
2017 IEEE Tenth International Conference on Semantic Computing (ICSC, IEEE Computer Society, 2017.
Semantic Data Integration for Knowledge Graph Construction at Query Time Inproceedings
11th IEEE International Conference on Semantic Computing, ICSC 2017, San Diego, CA, USA, January 30 - February 1, 2017, pp. 109–116, IEEE Computer Society, 2017.
2016
Alligator: A Deductive Approach for the Integration of Industry 4.0 Standards Inproceedings
Knowledge Engineering and Knowledge Management - 20th International Conference, EKAW 2016, Bologna, Italy, November 19-23, 2016, Proceedings, pp. 272–287, 2016.
Monitoring and Automating Factories Using Semantic Models Inproceedings
Semantic Technology - 6th Joint International Conference, JIST 2016, Singapore, Singapore, November 2-4, 2016, Revised Selected Papers, pp. 315–330, Springer, 2016.
FuhSen: A Federated Hybrid Search Engine for Building a Knowledge Graph On-Demand (Short Paper) Inproceedings
On the Move to Meaningful Internet Systems: OTM 2016 Conferences - Confederated International Conferences: CoopIS, C&TC, and ODBASE 2016, Rhodes, Greece, October 24-28, 2016, Proceedings, pp. 752–761, 2016.
2015
Sound Auction Specification and Implementation Inproceedings
Optimal Control and Dynamic Games, 2015.
2014
Interlinking Data and Knowledge in Enterprises, Research and Society with Linked Data Inproceedings
pp. 3–12, 2014, (Keynote at the 11th International Baltic Conference on Databases and Information Systems (Baltic DB&IS)).
2009
Notations for Active Mathematical Documents Technical Report
Jacobs University Bremen (2009-1), 2009.
2006
A Semantic Wiki for Mathematical Knowledge Management Masters Thesis
Universität Trier, 2006.
2005
Mapping XML to OWL Ontologies Inproceedings
Proceedings of 13. Leipziger Informatik-Tage (LIT 2005), Sep. 21-23, 2005.
0000
Semantic Publishing Challenge Inproceedings
pp. 65–80, 0000.
Semantic Publishing Challenge Inproceedings
pp. 243–254, 0000.
Interactive Documents as Interfaces to Computer Algebra Systems: JOBAD and Wolframvert Alpha Inproceedings
pp. 13–30, 0000.
Presenting Mathematical Content With Flexible Elisions Inproceedings
0000.
JOBAD -- Interactive Mathematical Documents Inproceedings
0000.
wiki.openmath.org -- how it works, how you can participate Inproceedings
0000.
Krextor -- An Extensible XML to RDF Extraction Framework Inproceedings
0000.
Flyspeck in a Semantic Wiki -- Collaborating on a Large Scale Formalization of the Kepler Conjecture Inproceedings
0000.
Easily Editing and Browsing Complex OpenMath Markup with SWiM Inproceedings
0000.
Semantics of Governmental Statistics Data Inproceedings
0000.