Dr. Diego Esteves left SDA. The profile below reflects the status at the point of his departure and is no longer updated.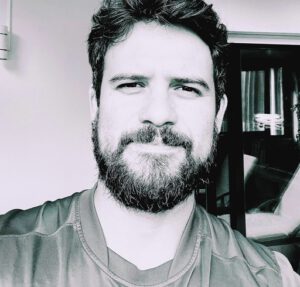 Researcher
Profiles: LinkedIn, Google Scholar, DBLP, Research Gate, Twitter
Room A120
Römerstr. 164, 53117 Bonn
University of Bonn, Computer Science
diego.esteves@olx.com
Short CV
---
Dr. Diego Esteves is an Associated Researcher at SDA and Head of Data Science at OLX.com.
Esteves' research interests are in the areas of Knowledge Graphs, Information Retrieval, and Trust.
Research Interests
---
#NLProc
Information Retrieval

Automated KG Generation | KGE 

Trustworthiness
Open-source Projects
---
DeFacto: Deep Fact Validation
MEX: Machine Learning Interchange Format
HORUS: Named Entity Recognition for Informal Text
Teaching
---
Publications