Ashwini Jaya Kumar left SDA. The profile below reflects the status at the point of her departure and is no longer updated.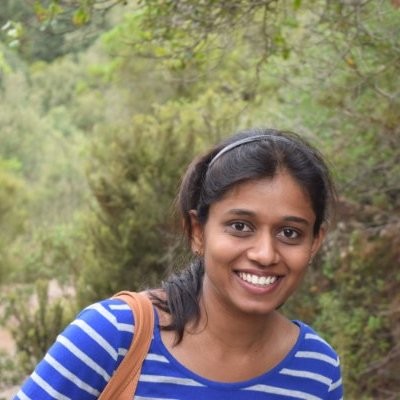 Short CV
---
Ashwini Jaya Kumar is a Researcher at the Enterprise Information Systems of the Fraunhofer IAIS.
Research Interests
---
Speech recognition,
Speech synthesis,
Machine learning,
Artificial neural networks,
Semantic web
Projects
---
Publications
2017
A knowledge graph based speech interface for question answering systems Journal Article
Speech Commun., 92 , pp. 1–12, 2017.
2016
Question Answering on Linked Data: Challenges and Future Directions Inproceedings
Proceedings of the 25th International Conference on World Wide Web, WWW 2016, Montreal, Canada, April 11-15, 2016, Companion Volume, pp. 693–698, ACM, 2016.
2015
Pitch-based speech perturbation measures using a novel GCI detection algorithm: application to pathological voice classification Inproceedings
INTERSPEECH 2015, 16th Annual Conference of the International Speech Communication Association, Dresden, Germany, September 6-10, 2015, pp. 3725–3728, ISCA, 2015.
Discrimination between pathological voice categories using matching pursuit Inproceedings
4th International Work Conference on Bioinspired Intelligence, IWOBI 2015, San Sebastian, Spain, June 10-12, 2015, pp. 215–218, IEEE, 2015.